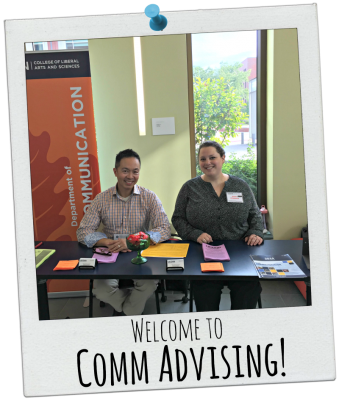 Want to meet with an advisor?
Schedule an appointment: AdvApp
Kathryn D'Antonio – kathryn.dantonio@uconn.edu
José (Joel) Nebres – jose.nebres@uconn.edu
Location: Arjona 245
Phone: (860) 486-3687
General Questions? communication@uconn.edu
Summer 2017:
There are no walk-in hours during summer months.
Please email your advisor or use AdvApp to set up an appointment.
For urgent matters, contact the Academic Services Center at (860) 486-2822.
Applications & Forms
*Minor: Can be completed online in Student Admin when you finish your final plan of study*