What's Going On?
A student PANEL of COMM interns SHARE what they've learned through their COMM internship. 
A NETWORKING hour follows, during which panelists can also network with other interns, to hear about their internships; or, they can network with students who want to hear more about the panelist's internship.
ENJOY pizza and salad after the panel!
Emily Merritt from the Center for Career Development will moderate the panel.
Joel Nebres from COMM Advising will answer questions about earning academic credit for internships.
Who Should Go?  
Students who have never interned, but want to know more about it; or, students who have interned elsewhere and want to learn more about other internships COMM students have had.

Lorraine Carlucci
Senior, Communication (major), Political Science (minor). COMM Society, President; Disney at UConn, President.
Lorraine has interned at Walt Disney World,  Hillary Clinton's campaign headquarters, and she is currently a communications intern with the U.S Department of State's Office of Global Women's Issues, approaching her one year anniversary with the office in November.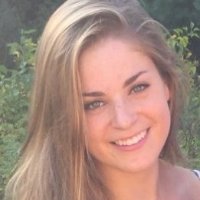 Emily Fitzpatrick
Senior, Communication (major).
Emily worked interned with NBCUniversal in Stamford, CT as a production intern, assisting the executive producers of the show CrazyTalk and Maury.
This summer, she traveled to Madrid, Spain where she interned with Lopez-Lin Films,  an independent film studio that produces cultural documentaries. When she returned, Emily began an internship with NBCUniversal at NBC Sports as a digital production intern for the duration of the 2016 Rio Olympics.

Michael Jean-Paul
Senior, Communication (major), Real Estate (minor).  Alpha Sigma Phi (founding member); Multicultural Business Society, President; SwipeShop, Director of Campus/Business Development.
Michael has interned at J.P. Morgan Chase & Co. (NYC), The Besen Group (NYC), and Sponsors Educational Opportunity (NYC).

Lisa Klarides
Senior, COMM major. Alpha Phi, Rho Lambda, President
This summer, Lisa was Regional Marketing Representative intern for Mohegan Sun Resort & Casino. Lisa has also interned at Frontier Communications in New Haven, CT, first as Sales and Marketing intern and then, later, as Marketing Intern, working specifically under a marketing analytics specialist.

Samantha Mackowitz
Senior, Communication (major), Women's Gender and Sexuality Studies (minor). Social Media Head of Her Campus UConn.
Samantha interned with Mintz + Hoke during the summer of 2016 as a Public Relations Intern.  Beginning in September, Samantha started at Mintz+Hoke part-time as Public Relations Assistant, while she completes her Bachelor's degree.

William Welenc
Senior, Communication (major), Political Science (major).  COMM Society, Events Coordinator
Will is currently a Public Relations, Social Media, and Advertising Intern at Foxwoods Resort & Casino. His previous work experience is in retail and as a summer associate with a political campaign.