T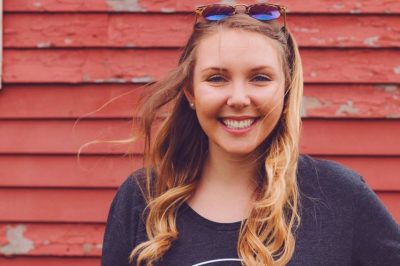 he Department of Communication annually selects one outstanding undergraduate student to be awarded with the Martin Horn Scholarship. Since achieving great success in marketing communications, alumnus Martin Horn has made several generous donations to the UConn Department of Communication, from which the scholarship is awarded. The 2017-2018 recipient is Meghan O'Niel.
Meghan is a Senior at the University. She is double majoring in Sociology and Communication with a minor in Women's Gender and Sexuality Studies (WGSS). She originally entered UConn as a sociology major, but after taking The Process of Communication (COMM 1000) as a sophomore, Professor Stifano and Graduate Assistant Kimberly Embacher inspired her to pursue a degree in communication. She found communications to be an interesting field to venture in to because it's valuable to many sectors in her personal and professional life.
Through her undergraduate courses she learned what it takes to be a communications professional. Meghan is currently the UConn Club Sports Social Media Coordinator. This being her first position in the field of communication, it is a great learning experience for her and it's allowing her to apply the skills that she's learned thus far to this job.
After she graduates, she plans on continuing her education by attending graduate school. She has applied to multiple programs in the U.K., and has already been accepted to one. She's incredibly passionate about gender equality and is looking to pursue a Masters Degree in an area related to WGSS.
This scholarship has already helped Meghan pursue her career goals. Not only did receiving this award give her the extra boost of confidence that she needed, it also allowed her to be able to afford to apply to all of the schools that she was interested in. 
In her time at UConn she has found that knowing how to communicate with others is an invaluable skill across all areas of life. Professionally she feels more confident when working in teams because of her undergraduate courses. She has also found that being a Communication major has prepared her for career opportunities in many different sectors, which gives her confidence knowing that she has freedom to find a career that she will love.
---