INTERNSHIP in COMMUNICATION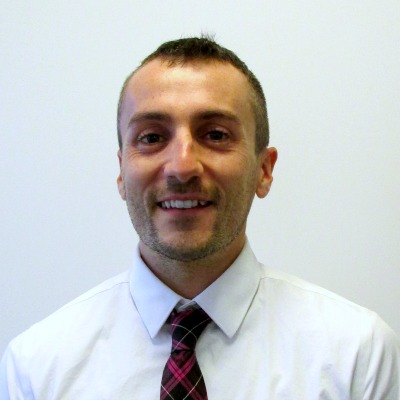 Course Supervisor: for inquiries about coursework
Spring 2020: Dr. Thomas Meade
Summer 2020: Dr. Thomas Meade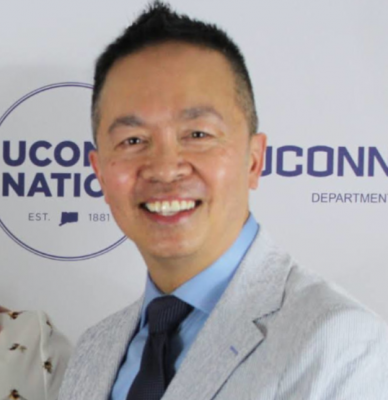 Administrative Coordinator: for inquiries about enrollment, supervisor agreements, final evaluations
Why DO an internship? 
An internship is NOT a requirement of the COMM major plan of study, but is highly recommended. Among other advantages, internships provide (a) practical working experience; (b) skills in writing and in operating communication technologies and current software packages; and, (c) networking opportunities. An internship can help students boost self-confidence, achieve greater focus to their academic study, and help them build a resume. Internships can also provide insight into career decision-making—often helping to confirm or rule out certain career paths. During your time at UConn, COMM 4991 and UConn's Center For Career Development can help begin your career preparation early as well as help you develop your Career Capital—the skills and experience that will make you attractive to employers.
How do I CHOOSE an internship?
Think about what kind of job you want when you finish school. What internship setting can give you the necessary skills? (Often small organizations will let you do more.) Where will you learn more about the industry? What organization will give you tangible "products" (videos, press releases, advert copies, etc.) that you can use in a "portfolio" when you job hunt? Where can you make contacts that will help you get a job after graduation? (If you want to work in a specific organization, make those contacts now.) Is it possible that the internship can turn into a job later? What will be impressive on your resume?
If you are unsure of what you want to do, pick a career track to "test" and do an internship at that type of organization. Finding out that you DON'T want to go into an area of communication is as informative as finding out that you love it; it is easier to switch career tracks now than later. Remember, you can do a second internship later for a new experience.
How do I FIND an internship?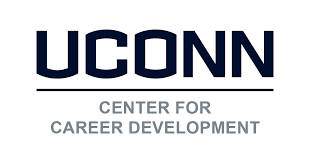 Many students will use their personal contacts (especially parents' acquaintances) and network of friends to find organizations close to home.  A significant resource for all things career related is available to all UConn students: the Center for Career Development (CCD).  In addition to career prep resources, the CCD website connects students to employers through HuskyCareerLink, as well through national search engines that are available once you are ready to enter the workforce. UConn interns have worked for financial and insurance institutions (Travelers, Merrill Lynch), public relations firms and event planning organizations, non-profits, fashion houses and design firms, and in broadcasting and film production—including internships at NBC, MTV, and ESPN.  We have had interns in almost every industry.
The important criteria for an internship sites are: (a) your duties are significant and communication-related (not more than 20% of your duties consist of sales, clerical/secretarial, or phone reception); and, (b) your supervisor is qualified and willing to mentor and teach you important industry- and field-specific skills.
How do I receive COMM credit for an internship?
To receive COMM credit for an internship in a COMM-related field, students must enroll in a course, COMM 4991 Internship in Communication. To enroll in the course, students must complete an Internship Application form (SEE #6 BELOW for Steps).
The course is open to students who have completed at least 12 credit hours of Communication courses at the 2000 level or above. The internship may be repeated once, earning you a total of 6 credits, but the internship must have different job duties and/or a different supervisor.
How many credits can I receive through COMM 4991?
Through COMM 4991, an intern may earn up to three (3) credits for an internship, based on the number of hours worked:
3 credits, for a minimum of 126 hours worked during a semester
2 credits, for a minimum of 84 hours worked during a semester
1 credit, for a minimum of 42 hours worked during a semester
It is the intern's responsibility to arrange a work schedule with the intern supervisor that will meet the minimum number of hours required for the credit value the intern expects to earn for the internship.  Students may earn a MAXIMUM of 6 credits, total, by taking COMM 4991 twice, in different semesters/terms.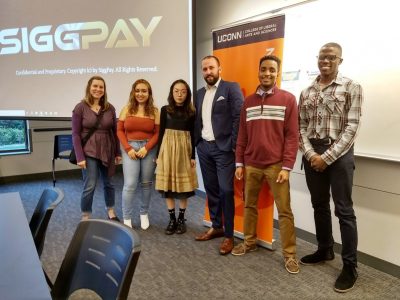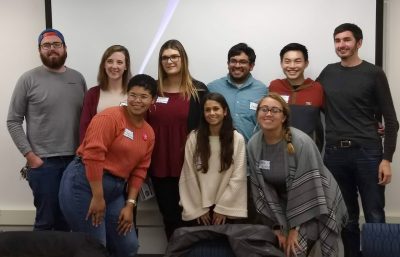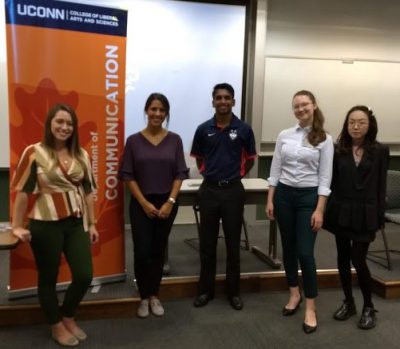 What are the steps to receiving COMM credit for an internship?
Find a suitable internship. It is the student's responsibility to secure an internship, to complete the necessary application procedures, and meet the acceptance requirements of the internship.  An introductory letter for supervisors is available from the COMM advising office, ARJ 245. Internship supervisors will be expected to sign an Internship Supervisor Agreement, which will be mailed to supervisors when the internship has been approved by the course supervisor for COMM 4991. The internship supervisor will also be required to complete a brief evaluation of the intern at the conclusion of the internship.
Complete the Internship Application to Enroll. In order for the course supervisor to properly assess the educational value of the internship, the student must complete the COMM 4991 application. Upon submission, the form will be routed to the course supervisor for approval. The form asks for a description of your internship objectives and proposed internship duties as well as the correct names and addresses for you and your supervisor. (Credit for the internship is DEPENDENT on approval of the internship as a COMM internship, and therefore REQUIRES that the Internship Application be approved by the course supervisor of COMM 4991, in order for you to receive COMM credit.)
Ensure that all relevant fields on the application form are complete and convey sufficient detail, especially the following:

Supervisor Position/Title and Relevant Qualifications

Your supervisor must be a trained communication professional. A trained communication professional has the ability to be a mentor. This should be a mentoring experience. Be sure to ask your supervisor all of his/her relevant communication qualifications and list them on the application.

 Description of Internship Duties

It is acceptable for you to do some clerical work, but typing, filing, and phone reception should not be your primary duties. Those tasks should compromise no more than 20% of your internship experience. The majority of your time should be spent getting practical communication-related work experience.
Obtain permission to enroll in COMM 4991. Once the internship has been secured (or the student is close to doing so), the course supervisor will email the student a permission number to enroll.  As with all other courses, the student may enroll in COMM 4991 until  the 10th day of the semester.  If the internship is secured only after the 10th day of the semester,  students may still request enrollment, but the procedure for enrolling will follow the Registrar's normal procedure for late enrollment.  NOTE:  Internship credit CANNOT be earned after the internship has already been completed.
Important Notes:
Be sure to do your paperwork in a timely fashion. If your site is not approved early enough, you may not have the time to select another internship site, or to register for another course to replace COMM 4991.
How is my grade determined?
By the College of Liberal Arts and Sciences rules, you will be assigned a grade of "S" (Satisfactory) or "U" (Unsatisfactory) for the internship. This grade will not be used in computing your GPA, but the credits will count toward graduation. At the end of the semester your internship supervisor will be asked to fill out a FINAL EVALUATION form, to evaluate your performance at the internship. This will be the primary evaluation that you will receive.  You will also be required to complete assignments posted on the HuskyCT site for COMM 4991, which are designed to help you make the most of your internship experience.  If you receive an "Unsatisfactory" evaluation from your supervisor, you will be asked to discuss the evaluation with our Internship Coordinator. The final grade will be assigned by our Internship Coordinator, after taking into account both the site supervisor's evaluation and your comments.
Do we have class meetings?
There are no in-person class meetings during the semester of enrollment in COMM 4991.  A meeting during the first week of the semester may be held in order to orient students to the internship experience and explain course requirements. This will be the only meeting for the semester.
What if I am unhappy with the internship after I've begun?
During the internship, if you find yourself being unfairly treated because of race, gender, religion, national origin, political view, or any other illegitimate reasons, you should contact the Course Supervisor for COMM 4991 or the Internship Coordinator in the advising office immediately. You should wait for a response from the Course Supervisor before continuing the internship. For on-campus internships, you may contact the Office of Diversity and Equity directly or seek assistance from any of the institutions cited in the President's Policy on Harassment such as the Women's Center, the Office of the Dean of Students, etc. University regulations require that you must file the complaint within 30 days after the discriminatory act. For more information on the policies and procedures on harassment, consult the following sections in the Student Handbook referring to: (a) "Discrimination and Complaint Procedures"; (b) President's Policy on Harassment (for on-campus sites); and, (c) "Protection of Students and Staff from Discrimination and Harassment During Off-Campus Experiences."
If you feel your supervisor's evaluation performance is not fair (such as based on inadequate information), you can appeal to the instructor. Your supervisor's evaluation is suggestive in determining your grade, and the instructor will not alter that part of the grade unless there is evidence of unfairness.
If it is simply a matter of not liking your supervisor or some of your particular internship duties, you may wish to remain with the internship for the duration of the semester and learn what you can. Even a 'poor' internship experience (so long as it is not abusive or dangerous), may prove to be helpful in the long run, as it may supply you with valuable experiences that may only be learned through trial and error. Failure and setbacks are learning opportunities, when assessed for what they might teach you—rather than merely for how they failed to measure up to an ideal. The internship in Communication course may be repeated once; so, try another internship, perhaps with a different focus or a different organization. Just don't give up! The internship has the potential to enhance and enrich your plan of study, by supplying the invaluable experiential component of your Communication education.
STUDENTS – Complete this form in order to enroll in COMM 4991: Request to Enroll
EMPLOYERS:  If you or your company would like to offer our undergraduate COMM majors the opportunity of a communication-related internship experience, please complete our Internship Form, http://comm.uconn.edu/comm-related-internship-form/. If you have any additional questions feel free to contact José (Joel) Nebres, our Internship Administrative coordinator.