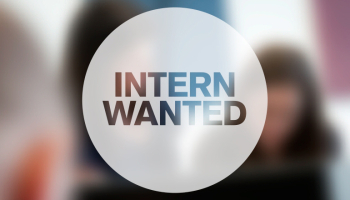 What's Going On?
A student panel
 of COMM interns share what they've learned through their COMM internship. 
A NETWORKING hour follows, during which panelists can also network with the panelists AND other interns in attendance, to hear about their internships.
ENJOY

pizza and salad

before the panel, and dessert after the panel!
Emily Merritt

from the Center for Career Development will moderate the panel.
Joel Nebres

from COMM Advising will answer questions about earning academic credit for internships.
Who Should Go?  
Students who have never interned, but want to know more about it; or, students who have interned elsewhere and want to learn more about other internships COMM students have had.
REGISTER TODAY through the Eventbrite link below!
Catherine Friar
Majors: Psychological Sciences and Communication (Class of 2018)
Most Recent Internships: 
Spring 2017- Marketeer (Barcelona, Spain)
Summer and Fall 2017- Cigna Client Innovation Studio (Bloomfield, Connecticut)
Student Organizations: Campus Tour Guide, UConn Photography Club, America Reads, UConn Education Abroad Global Ambassador, Gamma Phi Beta, Women in Business Club
Carl Marvin Louis
Major: Communication (Class of 2018)
Recent Internships: Campus Campaigns, Teach for America (Storrs); Nutmeg Technologies (South Windsor CT)
Julie Pyrcz
Major: Communication (Class of 2018)
Recent Internship: Pratt & Whitney (Internal Campaigns and Special Projects Intern)
UConn Organizaion: Communication Society
Jack Willett
Major: Communication (Class of 2018)
Recent Internships:   Political Affairs, The Hohlt Group (Washington, DC); Nielsen Sports (Stamford CT)
Tran Ton-Nu
Major: Communication (Asian-American Studies, Minor), Class 2018
Recent Internship:  Market Research, Katon Direct (Stamford CT)
School Organizations: Vietnamese Student Association, PR Officer