2019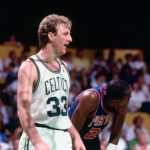 'Trash Talk' Really Can Put Players Off Their Game, UConn Researcher Finds
UConn Today – July 25, 2019
The purpose of trash talk during competition is to cause a loss of focus by elevating emotion to the point of distracting an opponent and decreasing their performance. Yet few studies have been done to determine whether trash talk does affect competitive performance. "We always think of sports as being very physical games but they are absolutely mental games," says Karen C.P. McDermott '19 Ph.D., whose recent doctoral dissertation in communication is one of the first studies to statistically show the specific effects of trash talk on competitive performance.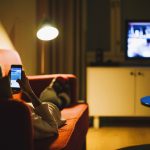 Tweeting While Watching TV Diminishes Enjoyment
UConn Today – July 2, 2019
Toggling between viewing entertainment and social media lessens a person's ability to escape reality and enjoy a show, according to a new University of Connecticut study. Researchers studied an experience that has become increasingly common: More than half of television viewers aged 18 to 24 use a second screen web-connected device for engaging on social media to discuss what they are watching, according to previous research.
Read more at UConn Today, the Hartford Courant, The Washington Times, and Science Daily.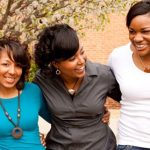 Creating Safe Spaces for Victims of Microaggressions
National Communication Association – February 25, 2019
In the current environment, the press provides daily accounts of racial aggression and violence toward minority groups. While some minority groups experience racial discrimination more than others, according to a new article published by the National Communication Association journal, Communication Monographs, it is Black women who are most negatively affected by this type of behavior. UConn Assistant Professor Shardé M. Davis, Ph.D., explores supportive communication among Black women and calls on other scholars to "identify strategies that help Black women manage the ubiquity of microaggressions."