2020
NBC News – June 8, 2020
Shardé Davis and Joy Woods were discussing systemic racism in academia via text Saturday night when an idea came to Davis. "I said to her, hey, I'm about to use this hashtag, what do you think about it?" Davis, an assistant professor of communication at University of Connecticut, said. "And Joy said, 'I already tweeted it.'" Neither were expecting #BlackInTheIvory to take off, so they didn't stay up after tweeting. But when Woods, a graduate student at the University of Texas at Austin, woke up, she immediately called Davis, despite the fact that Davis lives in California and was two hours behind her. "I told her, 'Wake up right now. Go to social media,'" Woods said. "'There's so many more tweets right now and I don't even know what's happening.' It's still a whirlwind."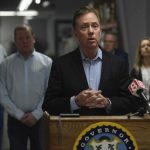 New Haven Register – April 20, 2020
Gov. Ned Lamont's response to the coronavirus pandemic has won high praise in the state and across the nation, and his poll numbers and national media appearances reflect that. At the same time, he has committed a handful of gaffes. They're mostly the result of jumping out ahead of the facts — such as his declaration on April 1 that a 6-week-old baby died of coronavirus, which may or may not be true; or his announcement that nonessential businesses must close, more than two days before the list was ready.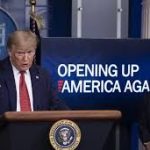 The Daily Campus – April 17, 2020
University of Connecticut communications professor and researcher David Atkin found overcoming optimistic bias and facing the facts can help lead to better, more prepared responses in a recent study proctored in China. The work was done in collaboration with a former student at Zhejiang University. The study gathered data from all 31 of China's provinces found that "compared with information on COVID-19 released by medical providers and non-government organizations, government information sources had a greater influence on individual perceptions about the disease and behavioral change," a recent press release said.
UConn Today – April 9, 2020
Five UConn faculty in the College of Liberal Arts and Sciences have been awarded Fulbright U.S. Scholar awards to teach and conduct research abroad in the 2020-21 academic year. Earlier this year, UConn was named as a top producer of Fulbright Scholars, with six faculty Scholars for the 2019-20 academic year. In the coming year, Amanda Denes, associate professor of communication; Anne Oeldorf-Hirsch, assistant professor of communication; Marie Shanahan, associate professor of journalism; Damir Dzhafarov, associate professor of mathematics; and Michael Lynes, department head and professor of molecular and cell biology, will embark on research at universities in Australia, Germany, the Philippines, the Czech Republic, and Norway, respectively.
UConn Today – April 8, 2020
A study of risk communication in the region of China where the coronavirus pandemic began, co-authored by a UConn researcher, indicates that overcoming "optimistic bias" will influence an individual's perception about disease and make them more likely to adopt preventive behaviors. The researcher, David Atkin, professor of communication in the College of Liberal Arts and Sciences, collaborated on the study with colleagues from Zhejiang University — his former student Hongliang Chen MA '13, assistant professor in the College of Media Studies and International Culture, and doctoral candidate Qike Jia.
UConn Today – March 9, 2020
A team of communication and journalism researchers recently published a study about sources of information and vaccination intention in the Atlantic Journal of Communication. The team included Carolyn A. Lin, a professor of communication, and Xiaowen Xu, a doctoral candidate in communication, both of UConn; and Linda Dam, a journalism professor at the University of Nevada Las Vegas. Lin discussed the evolving role of communication and how it can influence our health care decisions with UConn Today.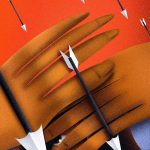 New York Times – March 3, 2020
For many of us, microaggressions are so commonplace that it seems impossible to tackle them one at a time. Psychologists often compare them to death by a thousand cuts.
UConn Today – January 22, 2020
In the wake of a major storm, like the one that battered the Connecticut shoreline in 2012, community resilience could depend on communication.
That's the conclusion of a recently published report by UConn Department of Communications Professor Carolyn A. Lin in partnership with the Connecticut Institute for Resilience and Climate Adaptation (CIRCA) is the first of its kind to look at the social and psychological impacts of climate change mitigation strategies in two coastal communities hit hard by Hurricane Sandy in 2012. The study examines how Bridgeport and Fairfield residents handled the storm and the after-effects, and also how they are addressing plans to mitigate the impacts of future storms in their communities.