Ross Buck
Professor
Department of Communication
---
Education
Ph.D., University of Pittsburgh, 1970
About
Ross Buck is a Professor of Communication and Psychology. His research explores nonverbal communication and emotional expression with a focus on aspects such as the evolution of human behavior, communication, and social structure, the social development of emotion expression, cognitive and emotional factors in human adaptation, and attributes impacting nonverbal sending and receiving ability. Dr. Buck has published over 100 journal articles, chapters, and books, including Human Motivation and Emotion, The Communication of Emotion, and Emotion: A biosocial synthesis. He also blogs for Psychology Today and has been interviewed for ABC's 20/20. He has received grant funding from the National Institute of Mental Health, the Harry Frank Guggenheim Foundation, the Russell Sage Foundation, and the National Science Foundation.
Courses Taught
Comm 3103: Motivation and Emotion
Comm 4500: Nonverbal Communication
Comm 5101: Motivation (graduate level)
Comm 5500: Nonverbal Communication (graduate level)
Research Affiliation

UConn Communication Technology, Emotion, and Culture Lab
Select Publications and Reviews

Buck, R. (1976. 2nd Ed. 1988). Human Motivation and Emotion. New York: Wiley.
Review:
This revision of the successful text draws on the latest research in all areas of the field, including biology and biochemistry, neurology, psychology, and sociology. Presenting the concepts of "motivation" and "emotion" as related aspects of the same general phenomena, it examines the basic biological and physiological systems underlying motivational and emotional responses, emphasizing how these interact with cognitive and other "higher order" processes. This background is applied to a series of specific types of motives and behavior patterns, such as aggression, sexuality, emotional expression, and competence. Goes on to examine the interaction between cognitive and physiological factors, leading to a discussion of the central theme of the book: that increasingly complex social influences have, in the course of human evolution, liberated most human behavior from direct biological/physiological control. This thoroughly revised and updated edition includes coverage of studies on the human brain via radioactive elements, a section on the facial feedback hypothesis, and an expanded treatment of the implications of right-versus-left hemisphere research. Also provides a critical review of psychosurgery and physiological control, including a discussion of the CIA's involvement in this area, an examination of the effect of erotic films on aggressive behavior, and much more.
Buck, R. (1984). The Communication of Emotion. New York: Guilford press.
Review abstract:
Zivin, G. (1986). A Synthesis across the Fields of Expressive Behavior: A Review of Buck's "The Communication of Emotion." Merrill-Palmer Quarterly, 32, No. 4. Pp. 443-447.
Buck's The Communication of Emotion is the first detailed review and synthesis of nonverbal communication research in the social psychology, neurology, interpersonal interaction, emotional development, and communication ethology fields. He focuses the research of these various fields into one predominantly neurological/psychological model of spontaneous (innately expressed and perceived) and symbolic (learned) communication of emotion and motivation. Despite the review's unevenness and its emphasis on disputed lateralization evidence, its important features could greatly contribute to clearer and more comprehensive thinking by those who may dispute Buck's interpretations. These features are Buck's approach to synthesis, presentation of these fields' classic concepts, and clarity of exposition and assumption.
"Researchers have as much to emulate as to examine" (p. 447).
Buck, R. (2014). Emotion: A biosocial synthesis. Cambridge, UK: Cambridge University Press
Online ISBN:9781139049825
Hardback ISBN:9780521813167
Book DOI: http://dx.doi.org/10.1017/CBO9781139049825 http://ebooks.cambridge.org/ebook.jsf?bid=CBO9781139049825
Description:
Emotions suffuse our lives: a symphony of feeling – usually whispering and murmuring in pianissimo but occasionally screaming and shouting in fortissimo crescendo – filling every waking moment and even invading our dreams. We can always be conscious of how happy, sad, annoyed, or anxious we feel, and also of the feelings we have relative to other persons: pride, envy, guilt, jealousy, trust, respect, or resentment. Developments in brain imaging and in capturing nuances of nonverbal display now enable the objective study of emotion and how biologically based primary emotions relate to higher-level social, cognitive, and moral emotions. This book presents an integrated developmental-interactionist theory of emotion, viewing subjective feelings as voices of the genes: an affective symphony composed of dissociable albeit interactive neurochemical modules. These primordial voices do not control, but rather cajole our behavior with built-in flexibility enabling the mindful application of learning, reason, and language.
Reviews:
"That rare animal – an original integrative theory of emotion that seriously tackles the complex interaction of social and biological processes! I expect Ross Buck's Emotion: A Biosocial Synthesis to become an instant classic." Â Arvid Kappas, Jacobs University Bremen
"Few have integrated the vast scope of emotional feelings in human and animal lives as well as Ross Buck. Here Buck weaves the diverse threads of scientific complexities to be faced in the study of emotions into the whole cloth of understanding. This book provides as solid an illumination of modern emotion studies as is currently available." Jaak Panksepp, Professor and Baily Endowed Chair of Animal Well-Being Science, Washington State University, and author of Affective Neuroscience (Oxford) and Archaeology of Mind (Norton)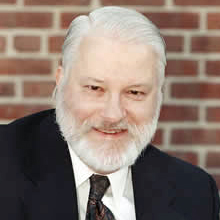 | | |
| --- | --- |
| Email | ross.buck@uconn.edu |
| Phone | (860) 486-6871 |
| Mailing Address | 337 Mansfield Rd, Unit 1259 Storrs, CT 06269 |
| Office Location | 224 ARJ |
| Campus | Storrs |