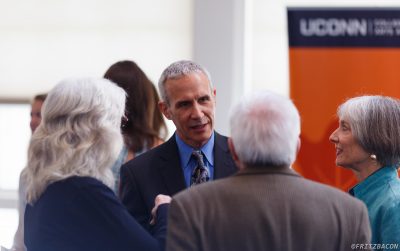 Scholarship Requirements
The mission of the Department of Communication is to pursue theoretically grounded research and to disseminate knowledge by publishing our research and by helping others learn about Communication. The Department contributes to the community through outreach efforts, excellent teaching, and by conducting and presenting socially meaningful empirical research. Recipients of this award will contribute to this mission. The scholarship committee will select one recipient to receive the $1000 scholarship*.
To be eligible for this scholarship, candidates must meet the following criteria:
Be a Communication major.
Provide evidence of specific academic or extracurricular activities or accomplishments related to the mission of the Department of Communication.
Have an active role in community outreach and/or public service projects.
Display academic excellence in Communication courses.
Express financial need for the award.
Submit the completed application and all supporting documents prior to Friday, Dec. 7th at 5:00 p.m.
Note: The recipient of the award will submit a letter to the Undergraduate Committee detailing how the funds were used to advance their career goals at the end of the year.
Instructions
Complete the questions on this page in a separate document: Written Document

This file should be saved in the following format: <last name> Written Document
Ex: "McGloin Written Document.pdf"

Create an unofficial copy of your University of Connecticut transcript as a PDF. This transcript must include your Spring 2018 grades.

This file should be saved in the following format: <last name> Transcript
Ex: "McGloin Transcript.pdf"

Click the link below to fill out the application and attach both your written document (#1 above) and your unofficial transcript (#2 above) as PDFs in the appropriate fields at the end of the application form.
All scholarship applications must be submitted on time with all of the required materials to be considered.
Martin Horn Scholarship Form 2018-2019
All scholarship applicants will be notified by e-mail when a decision is made.
Students should expect to receive a notification on or before February 1st, 2019.
*All scholarships will be administered by the Office of Student Financial Aid Services.  If you are a need-based financial aid recipient (loans, grants, work-study employment) your financial aid package may be revised as a result of this award.  If no adjustment is necessary and your fee bill is paid in full, you may be entitled to a refund.  If you have questions about how a scholarship could affect your financial aid package, please call (860)486-2819.