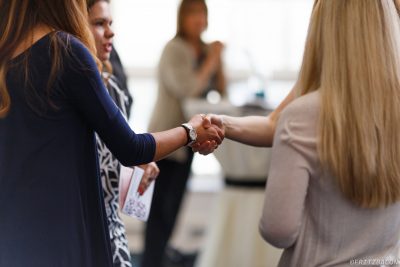 What COMM Students Study. The mission of the undergraduate Communication program at the University of Connecticut is to study one crucial feature of human experience, communication.  Students in Communication courses study the fundamental theories and principles governing all human communication processes, receive training in the research methods employed in the study of communication, and learn the key applications of such knowledge by critically examining current communication strategies and practices.
To view an introduction to the Major and Minor in Communication program, please view this COMM Major at a Glance (video); or, COMM Program at a Glance (jpg).
To view an outline of the many topics our COMM courses cover, see our COMM Course Series.
Who Teaches COMM Students. Our faculty expertise covers areas of specialization in Communication Research Methods, Interpersonal Communication, Organizational Communication, Mass Media Theory and Research, Mass Media Practice, Public Relations, Advertising, International and Intercultural Communication, Health Communication, and Government and Political Communication.
Mentoring and Advising. Communication faculty members serve as faculty advisors to all COMM majors, to provide mentoring, research opportunities, and advising for graduate study.  Professional staff serving as Academic Advisors are available to assist current and prospective Communication majors with questions related to course scheduling and planning, Major and General Education requirements, department and CLAS policies and procedures, and graduation requirements.  Academic advisors can also provide assistance with course enrollment issues.
Experiential Learning.  To enhance their study in Communication, Majors are encouraged to seek out experiential learning opportunities, for which they may receive COMM credit through enrollment in one of our Immersion courses, which are designed to provide students with the opportunity to apply what they've learned:  COMM 4799 Independent Study in Multimedia Production , 4979 Digital Portfolio, COMM 4981 Internship in Communication, COMM 4982 Research Practicum in Communication, COMM 4996 Undergraduate Research in Communication, 4997w Honors Thesis, and 4999 Independent Study.
Students are encouraged to start their career preparation early, by visiting the UConn Center for Career Development, in person and through their website: https://career.uconn.edu/
Communication Majors can highlight their mastery of practical skills obtained through a particular concentration of advanced COMM coursework in a Specialty area of Communication by earning a Credential in Communication.
Career Prospects.  Graduates of the Major in Communication are prepared for a variety of positions in the communication, sales, management, and media industries, in addition to the many career options available to graduates with a Liberal Arts and Sciences degree.   The most recent post-graduate survey data (collected by the Center for Career Development) reports that 90% of COMM graduates are gainfully employed or in graduate school within one year of graduation.
If you are interested in becoming a Communication major, please make an appointment to meet with an Academic Advisor to review the requirements and plan for prerequisites.  Students may declare or change a CLAS Major or Minor through the CLAS Program Change website.