Advertising Club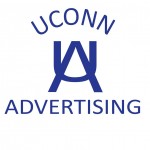 Do you love advertising and wish that UConn had more opportunities to study it, talk about it, and develop your skills? The UConn Advertising Club is for students who want to gain real-world advertising experience while at UConn. Members will work with a team on local campaigns, aiding the community and building their own portfolios in the process.
Whether you are interested in account management, copywriting, working on creative elements, or account planning, UConn Advertising will help you get your feet wet and build your confidence before you graduate.
Officers
President: Shayla Belanger (shayla.belanger@uconn.edu)
Vice President: Zhanel Priester (zhanel.priester@uconn.edu)
Treasurer: Brendan Gutierrez (brendan.gutierrez@uconn.edu)
Secretary: Connor Jones (connor.t.jones@uconn.edu)
Faculty Advisor: Professor Carolyn Lin
For more information
Facebook: UConn Advertising Club
__________________________________________________________________

Communication Society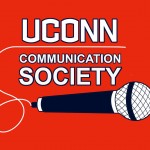 We are an organization for students interested in the field of Communication to network, explore future opportunities, and learn more about the subject as a whole. Our main goal as an organization is to give students with an interest in advertising, marketing, public relations, broadcast, and media a variety of opportunities to observe and investigate these fields first hand. In order to achieve this goal, we hold trips to local companies and broadcast stations. Furthermore, speakers from the field come in and share their experiences to better prepare us for the professional world of communication.
Note: The Communication Society is currently inactive. If you are interested in bringing the group back, please contact Joel Nebres.