The Role of Feedback in Health Information Sharing
UConn Today — October 3, 2018
Sharing health information such as dieting and fitness activities on social media sites can result in improved health outcomes; but those outcomes could suffer depending on the comments, according to a study by UConn researchers published in the journal Health Communication.
"If users share tracked health information and receive supportive comments, particularly [social] network support, they can improve their health outcomes," the researchers say. "When people's sharing of health information falls on deaf ears, however, their health can suffer." […] Click on the title to read the full article!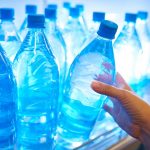 Misleading Marketing Fuels Bottled Water Consumption
UConn Today — June 29, 2018
With consumption of bottled water now outpacing carbonated soft drinks, a new study by UConn researchers shows college students buy bottled water based on marketing promotional messages that can be misleading about the quality of bottled water compared to tap water.
The study, published in the journal Communication Research Reports by communication doctoral student Xiaowen Xu, the principal researcher, and Carolyn A. Lin, professor of communication, reviewed prior research about planned behavior, peer influences, the benefits of drinking bottled water, and purchase intentions, and found through additional research that all of those factors are significantly related to the decision of college students to buy bottled water. Click on the title for the full article!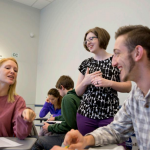 COMM 1000 Recognized in 2018 CLAS Dean's Report
CLAS Dean's Report — January 31, 2018
Assistant Professor in Residence, Steve Stifano, along with his work with COMM 1000: The Process of Communication was recognized in the 2018 CLAS Dean's Report. This course recently received the National Communication Association's Basic Course Program of Distinction Award. See the feature on page 8!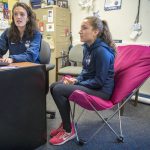 Student-Athlete Strong: Courtney Akerley
UConn Today — January 31, 2018
Undergraduate Communication major, Courtney Akerley, is featured in UConn Today's series, Student-Athlete Strong. In her interview, she discusses her academic achievements, future plans, and the importance of her teammates.