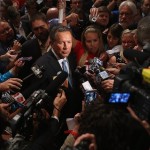 Media Bias: 7 Percent Of Journalists Identify As Republican, Outnumbered 4-to-1 By Democrats, Study Finds
HNGN — November 9, 2015
A new study out of Indiana University found that most journalists identify themselves as democrats and claims that this is results in biased reporting. Assistant Professor of Communications David D'Alessio agrees that there is bias in the press, but claims that "it all evens out in the end."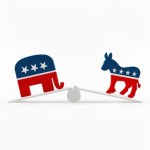 Republicans' media bias claims boosted by scarcity of right-leaning journalists
Washington Times — November 8, 2015
Associate Professor of Communications David D'Alessio argues that for every liberal news outlet, like MSNBC, there is a Fox News counterpoint that the market creates. "If you stop to think about media as larger than just reporters and owners they're business entities and their job is to make money. If you look at where people's opinions are, they are in the middle, so that's where a lot of reporting goes because that's where the eyeballs go," D'Alessio said.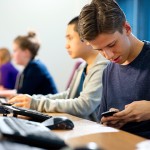 Multitasking Increases Study Time, Lowers Grades
UConn Today — July 23, 2015
In a survey that probed the multitasking habits of more than 350 college students, Communication professors Saras Bellur and Kristine Nowak and Ph.D. student Kyle Hull found that students who multitasked while doing homework had to study longer, and those who frequently multitasked in class had lower grades on average than their peers who multitasked less often.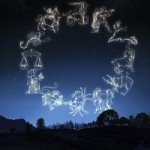 Q&A: Mark Hamilton and the Truth Behind Astrology
Laboratory Equipment Magazine — June 4, 2015
After publishing an article in Comprehensive Psychology on the use of astrological aspects as heuristics for examining seasonality effects, Laboratory Equipment Magazine named Professor Mark Hamilton Scientist of the Week. In this interview, Professor Hamilton talks about his findings and future plans for his research on astrology.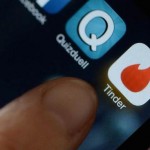 "Too Hot to Trust": Study Finds Men Less Likely to Trust Attractive Women
NBC Connecticut — May 8, 2015
A study conducted by Professors of Communication Rory McGloin, Amanda Denes and Olivia Kamisher '14 CLAS found that enhanced photos of men on dating apps cause women to view the men as more attractive and trustworthy. As for women with enhanced photos, men viewed these women as being more attractive, but less trustworthy.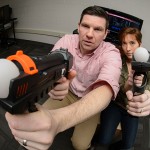 Realistic Gun Controllers in Video Games Foster Aggressive Thoughts
UConn Today — March 16, 2015
A study done by Professors Rory McGloin and Kirstie Farrar, along with Ph.D. student Joshua Fishlock, focuses on the use of realistic gun-like controllers used while playing violent video games. Professor McGloin explains, "our findings provide compelling evidence that the use of realistic controllers can have a significant effect on the level of cognitive aggression."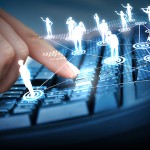 Sharing News on Facebook Boosts Involvement
UConn Today — January 26, 2015
Professor Anne Oeldorf-Hirsch's recent study, involving how Facebook users share news stories, found that "individuals are more likely to stay connected to the news, feel more informed, and see themselves as opinion leaders when their posted news content stirs a response from their online network and prompts a thoughtful discussion among friends."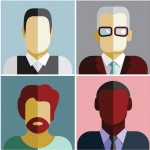 Your Online Avatar May Reveal More About You Than You'd Think
NPR — January 12, 2015
A new study shows that "your digital avatar gives away more hints about your personality than you might think." Professor Kristine Nowak said that it makes sense that online avatars reflect the personalities of their creators.