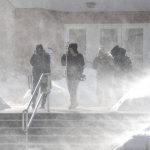 The Impact of Winter Storm Names
UConn Today — December 14, 2017
Ph.D. student, Adam Rainear, discusses a study he recently co-authored, "What's in a #Name? An Experimental Study Examining Perceived Credibility and Impact of Winter Storm Names," with UConn Today. The study was recently published in Weather, Climate, and Society, a peer reviewed journal of the American Meteorological Society, alongside co-authors and Communication Professors Ken Lachlan and Carolyn Lin.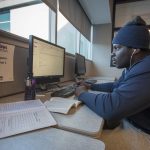 Student-Athlete Strong: Foley Fatukasi
UConn Today — November 30, 2017
Undergraduate Communication major, Folorunso 'Foley' Fatukasi, is featured in UConn Today's series, Student-Athlete Strong. In his interview, he discusses what led him to become a Comm major, as well as his experiences at UConn, on and off the football field.
'As you know,' Roy Moore's campaign used a rhetorical tactic to make his denials sound more credible
The Washington Post — November 16, 2017
Professor Ross Buck is mentioned in The Washington Post's article discussing the controversial rhetorical tactic recently used in the Roy Moore campaign.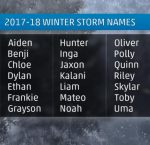 A winter storm by any other name will still snow-in your car
USA TODAY — October 23, 2017
As we make our way through fall, The Weather Channel has already released the Winter Storm Names for the 2017-2018 season. Although we've become used to the practice of naming storms, Ph.D. student, Adam Rainear, questioned how useful this tactic is. As a result, he conducted a study that produced the first peer-reviewed research about this topic.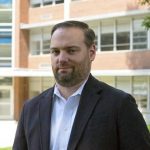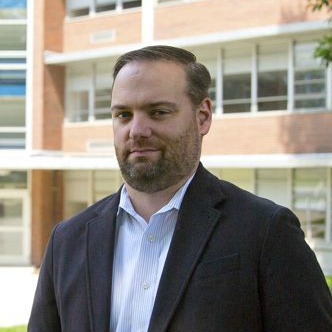 Meet Kenneth Lachlan, Head of Communication
UConn Inside CLAS — September 11, 2017
The Department of Communication has welcomed a new Department Head, Professor Kenneth Lachlan. Lachlan discusses what originally interested him in the field of communication, recent changes and growth within our department, as well as the future for communication research as a whole.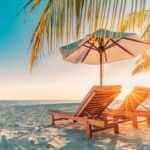 If You Were Born In Summer, This Is What We Know About You
Reader's Digest — July 26, 2017
While astrology may be a matter of belief, some scientific studies have linked birth season to personality and health conditions. One such impact has been studied by Professor of Communication Mark Hamilton, who claims that people born in summer are less likely to become famous. Hamilton surveyed 300 celebrities across various industries and found that they tended to be born in January and February, rather than summer months.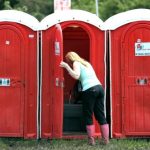 Thousands obliviously agree to clean port-a-potties for free Wi-Fi
New York Post — July 17, 2017
Public Wi-Fi provider Purple recently conducted an experiment to determine if anyone actually reads terms and conditions before hitting "agree." They did this by adding a "community service clause" to its privacy policy, which stated users would be required to complete 1,000 hours of community service to receive Wi-Fi. Another similar study conducted by Assistant Professor of Communication Anne Oeldorf-Hirsch and York University professor Jonathan Obar found that hundreds of college students agreed to give up their first-born child to a new social network because they did not read the fine print. These studies have confirmed that almost no one reads online contracts, privacy policies, and other agreements.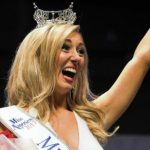 New Miss Connecticut Crowned
Hartford Courant — July 5, 2017
A new Miss Connecticut was crowned, on June 24. Eliza Lynne Kanner, a 21-year-old resident of Hamden, and a student at the University of Connecticut, earned the coveted title, beating out a field of 19 other accomplished and talented women.
UConn Great Experience For Out-Of-Stater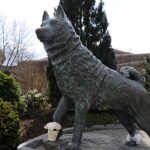 Hartford Courant — April 12, 2017
Undergraduate Communications major, Michelle Kalupski's Op-Ed piece about her experiences with being a student from out-of-state was featured in the Hartford Courant. She describes her growth as an individual through her journey at UConn. Kalupski states, "I know when I receive my diploma, I will be leaving here with a different experience than most. And I know that just because I'll be out-of-state, I won't be able to stay away for very long."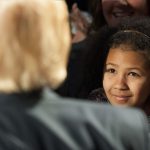 Can These Conservative Sites Capture Millennials' Hearts and Minds?
ZY — March 19, 2017
There is an increasingly dense ecosystem of conservative news sites aimed at millennials. There are 75 million millennials in the United States, and not all of them find the ethos of "lefty" news sites like Vox or Mic. "There's a market out there," says Associate Professor of Communication Dave D'Alessio. "[The idea is that there is] money in these niches."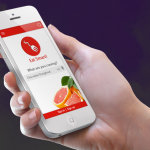 Interactive health apps may inspire healthy behaviors, but watch the tone
Science Daily — February 24, 2017
Online health tools with good and controlled communication skills can promote healthier lifestyles. However, if these online tools use a conversational tone, they may lull users into a false sense of comfort. Assistant Professor of Communication Saraswathi Bellur explains that although the back-and-forth feel of a conversation could lead to improved health intentions, a conversational tone may make users feel less susceptible to health risks. "If you want people to stand up and take action, this type of friendly turn-taking softens the effect," Bellur said. "However, if the goal of the interaction is to promote a sense of comfort among individuals, the same conversational tone strategy could work well, with the online tool acting like a virtual coach and providing reassurance." Bellur was also featured in Mobi Health News.
Video Games as Research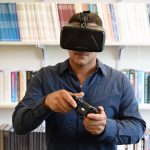 UConn Today — February 3, 2017
Video games as research? It's happening at UConn. John Christensen, Assistant Professor of Communication, shows us how.
UConn's Alumni College Tackles The Reality Of Fake News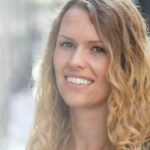 UConn Alumni — January 5, 2017
Professor Anne Oeldorf-Hirsch was featured by Uconn Alumni in an article discussing fake news and its impact on society. She speaks upon the background of fake news, social medias role in its distribution and the future of what it may lead to in the media. Oeldorf-Hirsch stated that "For now, users should be aware of how these sites operate and understand the potential effects."