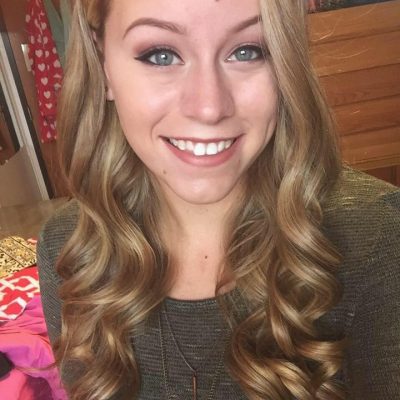 Lorraine Carlucci is undoubtedly one of the Communication Department's most experienced students. With an incredible amount of work in the field of communication, Lorraine sticks out as a student that is prepared to take on the professional world
Lorraine originally enrolled at UConn as a marketing major, but soon found that the aspects of marketing that she connected to were all related to COMM. After making the switch to become a communications major and a political science minor, she combined her love for both communication and politics to further her career in the political world. Carlucci now serves as the president of Disney at UConn, the Vice-President of Comm Society and is a part of two SUBOG committees.
Outside of the classroom, Lorraine has an incredible amount of real-life experience. She has been a social media intern for the U.S. Department of State for the past year and a half under Ambassador Catherine Russell. She was also honored to be a media intern at Hillary for America, Hillary Clinton's campaign headquarters. This was an amazing opportunity for her, as she was able to work on the team that produced Hillary Clinton's television commercials, direct mail pieces, and radio ads. Lorraine stated that this internship was an incredible opportunity to further her experience in both the communications world as well as the political world.
Lorraine aspires to combine her passions for communication and political science. She stated that, "to be effective politically, communication is key", and feels that her communication skills are going to be what prepares her for her future career.
She gives a lot of credit to Professor Rory McGloin as an advisor. After taking  a public speaking course with him during her freshman year, working with him in Comm Society, and being his research assistant, she feels that he is incredibly dedicated to his students, and a pleasure to work with. While giving her many great opportunities, she feels that Professor McGloin has ensured her that being a COMM major was right for her.
With her vast experience in and outside of the University, it is clear why she stands out as one of the Department's most committed students. We are proud to share her accomplishments thus far and are looking forward to all that she accomplishes post-graduation!