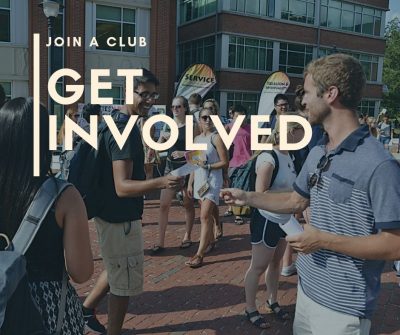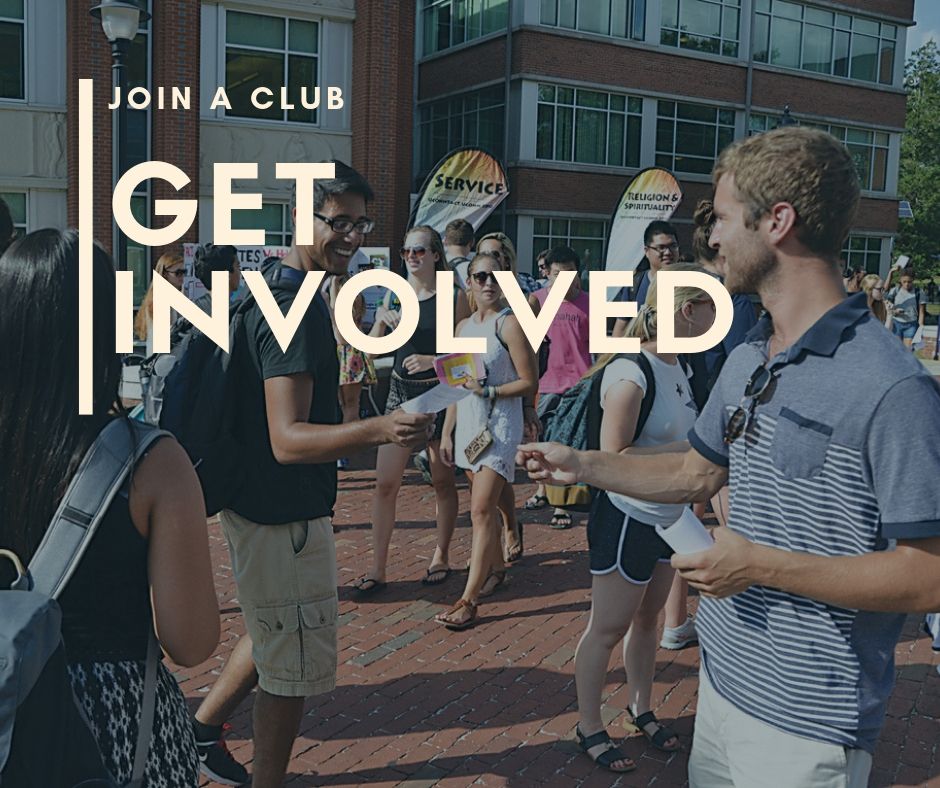 By: Rachel Philipson
With over 600 student clubs at UConn, how on Earth do you find the perfect one for you?  Do you only have to pick one?
When I came to Storrs as a Freshman, I was completely intimidated by the Involvement Fair, the annual event held on Fairfield Way that brings together all of UConn's student groups and organizations. I did some research beforehand and knew that I was looking out for clubs that would not only boost my resume, but be fun. College is supposed to be the best four years of your life, right? Joining a club is one way to make the most of your time at UConn.
So, I'm obviously not going to tell you about all the clubs that are out there—but a little about the ones that I did eventually join. I hope this helps you find the right ones for you.
The Daily Campus
I am a journalism major so I knew I wanted to do something related to my major. I write for my local paper back home so I knew something writing based would be good for me. I remember going into the fair and signing up for the Opinion section, but I wanted something that would challenge me more, so instead I decided to write for the News section.
I have been with the News section ever since and I love it. I face new challenges every week. I have dealt with sensitive stories, time-crunchers, and light, happy pieces. I feel my writing gets better with every story I write. By the time I graduate, I will have a great deal of writing experience and build that ever-important portfolio.
What I learned: There are clubs out there that can connect you more deeply to your major. And it's OK to change your mind, if you find that what you initially signed up for isn't the right fit.
UConn Tap Club
I have danced since I was three years old. I've done tap, jazz, ballet, and pointe, but tap has always been my favorite. I wanted to join a dance club that wasn't stressful and I wanted to continue doing something I already knew I loved.
During my freshman year, Tap Club allowed me to be a part of some very cool experiences like dancing at HuskyTHON, creating my own dance, and attending a master tap club in NYC.
This year, I am on EBoard and I love the challenge of planning events and trying to help people become friends with one another.
What I learned: Do something you love, and as a bonus, give back to the club by assuming a leadership role.  You'll be surprised at the leadership skills you'll develop, and how much fun it will be.
Alpha Lambda Delta
After my first semester, I got an email inviting me to join the First-Year honor society. In high school I was in National Honor Society, so I was beyond excited to join.  Not only does the society seem very professional, but they also hold fun events. This year, I was a part of Pumpkinfest and found myself selling pumpkins and cactus on Fairfield way—something I wouldn't have predicted I'd be doing as an Alpha Lambda Delta member.
What I learned: If you get invited into a cool organization, say yes. Because you never know the unexpected places it could lead you!
UConn Ballroom Team
At the start of my sophomore year, I decided to join Ballroom Team with my friend from back home. We had danced at the same dance studio for 14 years but we were never dance partners. It was a perfect mix of new and old. It was also an excuse to do something with him since we have very different majors and I'd rarely see him otherwise.  I think we've become closer friends because of our team experience.
Ballroom dancing is very different from tap dancing, but I love the new opportunities. It is nice to have an actual dance class again and to see myself improving. I have the opportunity to compete, and although I haven't done it this semester, I can't wait.
What I learned: Don't be afraid to join something new, even after your first year.  Sometimes, a new club could be that opportunity to make new friends—or to reconnect with old ones.