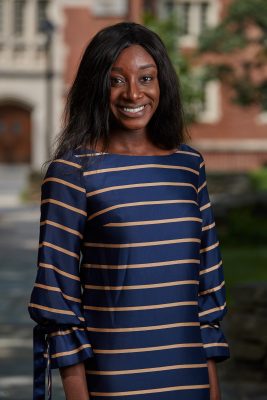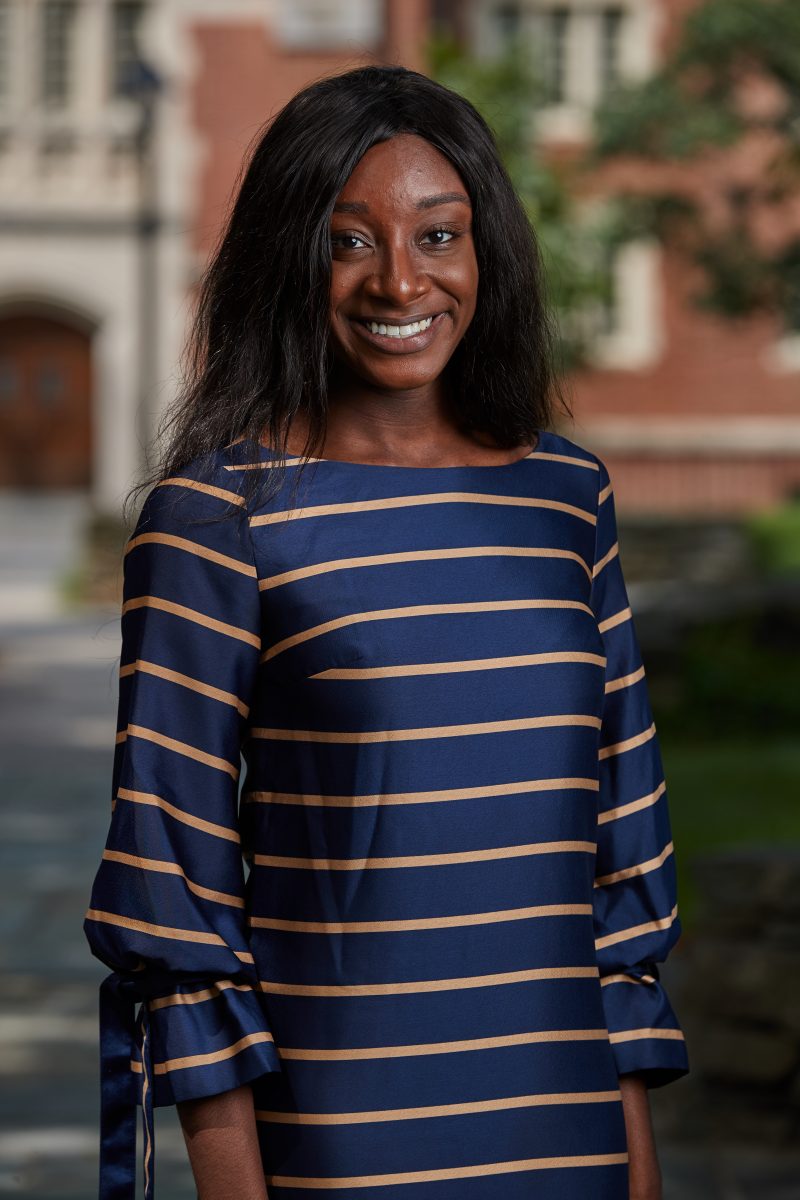 Ama Appiah is a senior who is about to complete her double major in Molecular and Cell Biology and Communication. Ama has made sure to get as involved as she could during her time here at UConn, all while maintaining her down-to-earth, personable self. She and I spoke about her involvement, her accomplishments, and her life at this University.
            Ama began her involvement by joining the Undergraduate Student Government (USG) the second semester of her freshman year. There, she served as CLAS senator for two years then moved on to the position of Academic Affairs Chairwomen. She has worked her way up in the organization and is now currently the USG President. As President, Ama stated in an interview with that Daily Campus that she wants "to make sure students understand that we are here for them, no matter what it is – if it's for funding, if it's for academics, sustainability, whatever that matter may be, we're here for them." She focuses on making the student body comfortable in their environment while showing each student that their voices are heard.
 Although Ama is a graduating senior, she wants to continue to work hard in the few weeks she has left and I have no doubt she will complete any mission she has left. When she and I spoke, she told me that she "will be working with Student Health and Wellness to create solidify a structure for a new university wide wellness campaign." The USG president pointed out that she is the most proud of her accomplishments in this role, specifically the strides the organization has made for academics and wellness. With being in the role as President, she has gotten student feedback that has "demonstrated the importance of having students at the table for discussions such as finals week exams, dual degree programming, mental health, and more."
            Before and during her time at USG, she continuously filled her time with other clubs and activities, making sure she had a well-rounded experience at the University. Ama has previously served as Vice President of Marketing and Communication for CLAS Leadership Board and was a public relations chair for Medlife. On top of that, she has been part of the SUBOG Concert Committee, wrote for HerCampus, and even participated in Club Track and Field. Although that alone sounds like a full plate, Ama went above and beyond to become a Brand Ambassador for various companies. She began her Brand Ambassador experience with Aerie and American Eagle. She has since become the Campus Coordinator and Brand Ambassador for Rent the Runway, rounding out her incredible résumé here.
            Ama told me that she is "someone who is always excited to try new things and meet people, so coming to a university with 600+ organizations was a dream!" She also addressed that since there are so many organizations that she was interested in, she eventually had to narrow down to the few she wanted to work with. She considers herself to be extremely passionate about helping students be successful and wants to make sure she is during her part to help others, which is seems to me that she has succeeded in this area.
Although Ama is also majoring in Molecular and Cell Biology, she has been an active participant and student in the Communication field. She is clearly an outgoing, friendly, and intellectual person which is why her majors compliments all sides of her. She loves how engaging the major is and even specified that, "Getting to know people and connecting with them is fascinating to me, and being a Communication major allows me to do this from a theoretical and critical standpoint. It adds a new dimension to interactions on a macro and micro level, and it is always fun to apply what I have learned to my professional and personal relationships."
Ama said that it was really the course Interpersonal Communication (COMM 3200) that made her fall in love with the major. She continued by highlighting Organizational Communication (COMM 4230) and Media Literacy in Communication (COMM 2310W).
Ama's favorite thing about UConn is that the community is so energetic and supportive. The graduating senior has truly made her time here count and made a large impact on the UConn community. Even though she is sad to leave the university she has called home for four years, Ama knows she will always be welcomed back with open arms whenever she visits!
Photo: Copyright © 2018 Owen Bonaventura