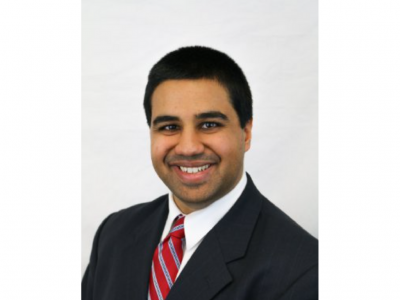 The UConn Department of Communication is proud to acknowledge our many students and members of our organizations. Manav Puri is one of our most involved students in our program and around the UConn campus. Manav inspires many other students with his devotion to becoming a communication professional.
As a senior, Manav states that becoming a Communications major has been the perfect fit for his skills and career aspirations. With an interest in the marketing and sales field of work, he has found that the Communications major has allowed him to build upon his one-on-one connections and presentation skills that will help him excel in his desired field.
Manav is on the executive board as the Client Liaison of UConn's Advertising Society. The Advertising society is a student run organization that strives to develop undergraduate students' advertising, public relations and marketing skills. He contributes to the organization by creating advertising campaigns for student organizations around the UConn campus. His work with the Advertising Society helped him gain real world experience as an intern at a company named Foresters Financial. Here he learned the skills needed to have successful sales appointments.
The real world applications of Persuasion (COMM 3100) lead to the course becoming Manav's favorite course of his college career. With his interest in sales, he was thrilled to sharpen his persuasion skills by being exposed to such hands on experiences. Manav also states that Professor Thomas Meade and Ambyre Ponivas have been two of his favorite professors. He is inspired by their passion for what they're teaching and the way they go above and beyond to assure their students succeed.
Manav's involvement doesn't stop at the Advertising society. He is a member of the UConn Car Club, UConn Business Management Society as the Chief Communication Officer, and he serves as the Vice Chair of the SUBOG Film Committee.
With his abundance of leadership positions and devotion to his career, the UConn Department of Communication is looking forward to following Manav's post graduation successes, and wishes him luck along the way!
---