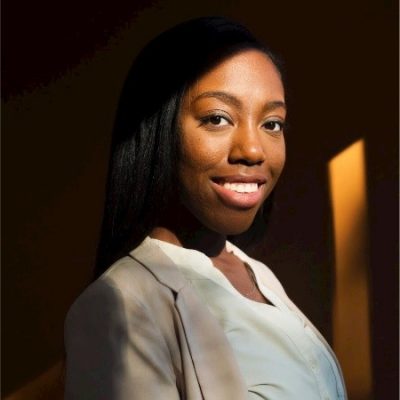 Communication is versatile, oftentimes embracing elements of strategy, creativity, and vision. Brianna Régine Walston, Class of 2017 and owner and founder of Brianna Régine Visionary Consulting, engages these principles to successfully run her own business post-graduation. Her firm is a strategic communications and marketing agency, whose main objective is to help business owners and creatives build brands of longevity. She provides creative strategy such as branding and public relations, as well as operations like aiding companies' internal structures. By crafting stories for her clients, organizations can live and grow beyond their original founders and boundaries.
Walston has stayed connected with UConn since she graduated, serving as a guest speaker, coach, and mentor for many different organizations within UConn. She sees this involvement as part of her understanding of success, an understanding that was formed while she was a Communication major and has continued to evolve with the help of the Department and the University.
Just as UConn has helped Walston craft her definition of success, she hopes to give back to current students and recent graduates with both theoretical and practical advice. She stated that "Our perception of time is interesting. Do your best to find peace where you're at, especially if you are ambitious. The sooner you learn to be patient with yourself, the more at peace you can be with the thought that you truly have done what you could do today."
Not only that, but Walston encouraged recent graduates to "exercise the muscles that allow you to take initiative, have consistent work ethic, and ask questions." She stated that in her line of work, she has found that many organizations look for problem solvers, so building those qualities within yourself can help you find success.
Walston is an alumna of the UConn Department of Communication who offers yet another successful resource to look to for guidance and inspiration. To learn more about Walston's success, ideas, and organization, check out the Brianna Régine Visionary Consulting website.
---